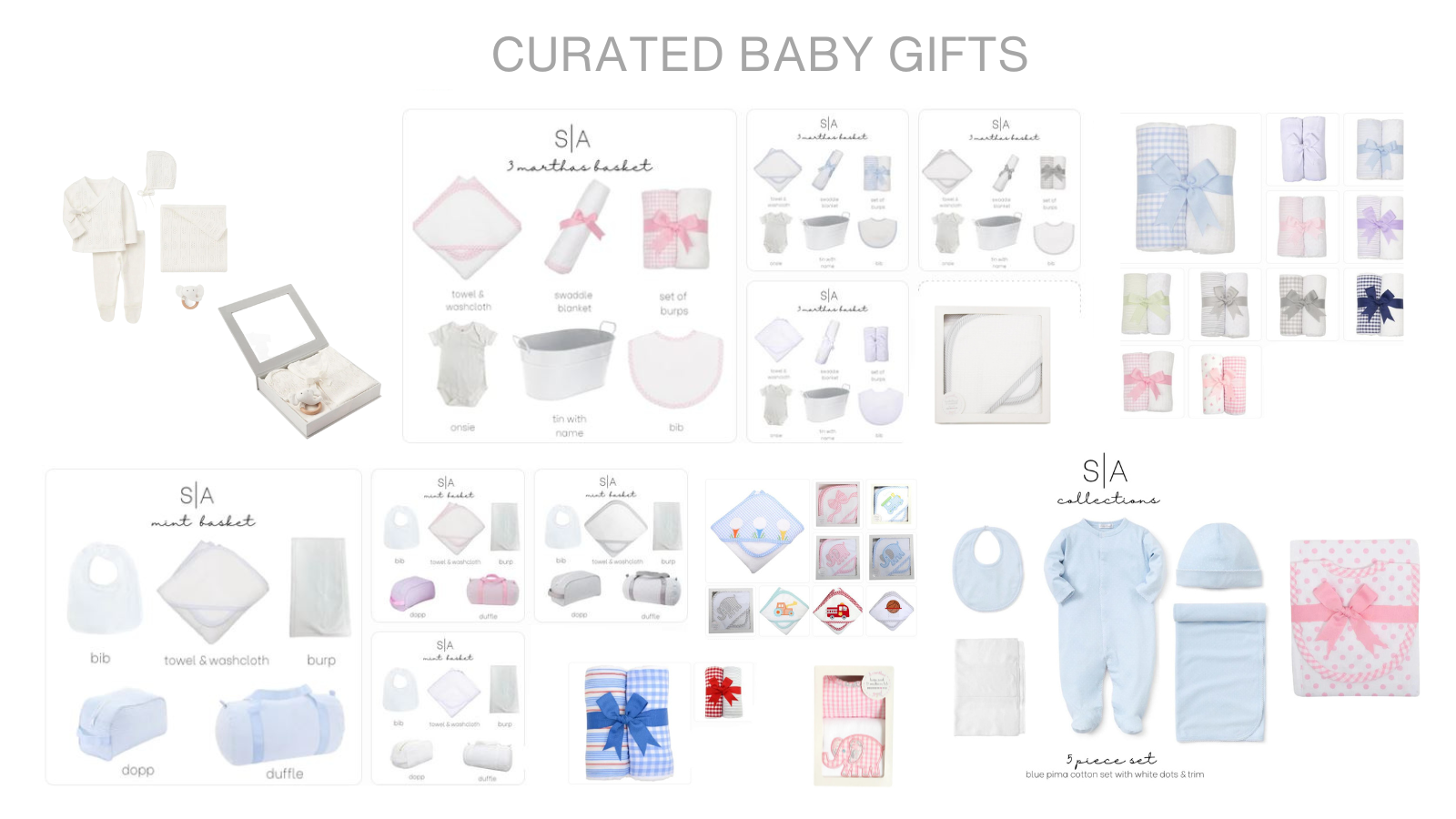 For over 18 years Stitching Around has been making our clients and their friends and family happier by contributing to celebrating babies!
Our specially curated collection of Baby Gifts is a selection of pre-coordinated products of varying prices, offering every gift-giver the perfect baby gift!
Most items which comprise the gift can be embroidery personalized creating a unique gift.